Back to Blog Menu
A Luxury Spa Getaway For An Extra Special Mum

This Mother's Day, Pay As You Go Carpets are treating Mum In A Million, Gemma Claughan, to an incredible spa break.
Gemma was selected to be the lucky Mum In A Million winner in the Everyday Heroes by Pay As You Go Carpets giveaway and has won a luxury break at Ramside Spa.
The mother-of-two was nominated by her daughter, Charlie, 15. Gemma's son, Dylan, 9, was diagnosed with a rare form of Leukemia back in November 2018.
Since then, our Mum In A Million has endured six losses, including the loss of her own mother - all while Dylan was undergoing chemotherapy treatment for T-Cell Acute Lymphoblastic Leukemia.
Gemma said: "Dylan was diagnosed on 21 November and my Mam suddenly passed away on 10 December. That was such a shock, and we were all still in hospital at the time.
"It was just loss after loss from then on - I then lost my uncle, a friend and other loved ones."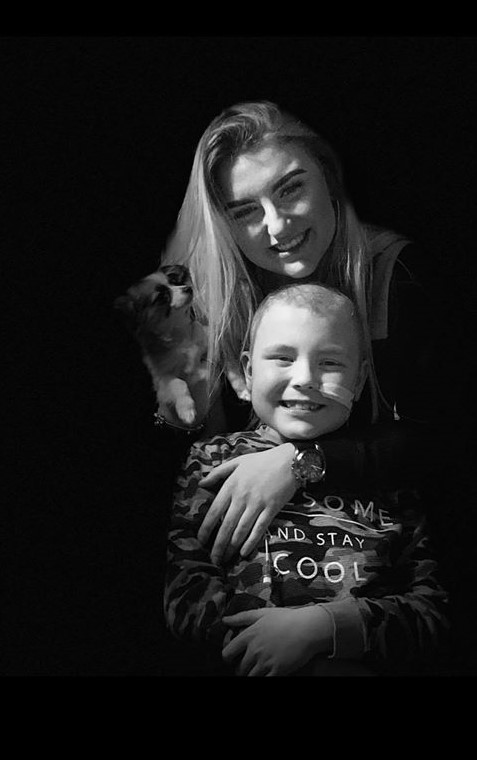 Gemma only left her son's bedside to attend the funerals of family and friends and her strength inspired teenage daughter Charlie to nominate her in the Everyday Heroes competition.
Charlie said: "Even after facing problems that would break some, she still manages to be an amazing mother and look after both of us doing everything she can.
"I couldn't think of a more deserving person to win."
Gemma said: "It was overwhelming to see that Charlie had nominated me, I was nearly crying. She's such a little darling.
"Through it all, my kids have kept me going. You've just got to get on with it - make sure you're mothering them and doing everything you can for them."
Gemma (and a friend of her choice) will be whisked away to Ramside Hall Hotel​ for a relaxing break in their award-winning spa, complete with a massage or facial, dinner, gift vouchers and more.
After enjoying a full day's pampering in the spa, our Mum In A Million will end her day with dinner in one of Ramside Spa's two restaurants, then retreat to her premier suite for the night. Gemma and her friend will be treated to a Spa Brunch the following morning.
Pay As You Go Carpets​ are throwing in a £150 gift voucher, redeemable against a Ramside Spa experience of her choice.
Raheel Ilyas, Director at Pay As You Go Carpets said: "Gemma's story touched the hearts of everyone on the Everyday Heroes panel at Pay As You Go Carpets. Her daughter's nomination left a lasting impression on us and we are delighted that we are able to treat this Mum In A Million to a fantastic break"
This amazing break for Gemma has been provided by Pay As You Go Carpets and is just one of our many Everyday Heroes giveaways of 2020.
Gemma and her family would like to take this opportunity to give a special thank you to My Shining Star, a charity that supports families through the financial difficulties of childhood cancer.
If you would like to nominate an amazing person for the next Everyday Heroes by Pay As You Go Carpets giveaway, stay tuned on our Facebook page. Everyday Heroes giveaways will be held there throughout the year - you could be the next lucky winner!